Archilife Research Foundation Convention 2022
webmaster
2023-01-05
51 reads
祐生研究基金會2022年會


  本會於2022年12月3日假台北W飯店八樓風尚廳舉行「祐生2022年會」。嘉賓們陸續簽到後,許久未見的祐生成員們,藉著會前聯誼時間,在熱絡的氣氛中彼此交流互動。隨即由主持人黃晉英秘書長宣布開會,正式揭開當日活動序幕。在來賓介紹及帶領歌唱、慶生等節目後,黃晉英秘書長首先介紹新任知識執守者,分別為生活藝術執守者江岱蓉小姐、佛教執守者劉靜勳小姐、電腦科學執守者王品媛小姐、諸小教執守者林昱霖先生及目錄集執守者徐祥媚小姐,亦致贈禮品予新任知識執守者推薦人:伊斯蘭教執守者張智鈞先生以及數位媒體執守者楊昀蓁小姐表達感謝。




  The Archilife Research Foundation Convention 2022 was held at the Taipei W Hotel Mega Room (8F) on December 3, 2022. After the guests successively signed up, they engaged in exchanges and interactions with a warm atmosphere during the communion time before the meeting. Secretary General Huang Chin-ying, the host, announced the opening of the meeting, officially marking the beginning of the activity on the day. After the guests' introductions, leading singing and birthday celebrations, Secretary General Huang Chin-ying introduced the new knowledge keepers, including living art keeper Ms. Chiang Tai-jung, Buddhism keeper Ms. Liu Ching-hsun, computer science keeper Ms. Wang Pin-yuan, other religion keeper Mr. Lin Yu-lin, and bibliography keeper Ms. Hsu Hsiang-mei. Gifts were also presented to the new knowledge keeper referrers: Islam keeper Mr. Chang Chih-chun and digital media keeper Yang Yun-chen as a token of appreciation.




  黃晉英秘書長致辭表示,疫情蔓延至今整整三年時間,澈底改變人類生活態度,人們開始省思日常生活中非必要的作為,趨向簡約,而機關單位也剔除過往無謂的系統,變得更有效率。過去三年來,人、事、物皆因疫情有所改變,請大家思考未來應走的方向。另外,上周選舉落幕,幾家歡樂幾家愁,今年的趨勢為「思變」,選舉已跳脫傳統,加入網路數位戰,足見年輕世代的崛起,影響力不容小覷。所以,祐生決策亦融入接續世代的思維,求新求變,使能通過未來的考驗。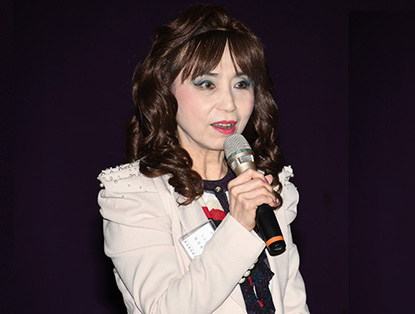 Secretary General Huang Chin-ying addressed that the human attitude toward life has completely changed in the three years since the spread of COVID-19. People began to reconsider unnecessary practices in their daily lives in order to simplify their lives. Agencies and units, on the other hand, have eliminated inefficient systems and become more efficient. The pandemic has altered people, matters and things over the past three years. Hope everyone consider the future course of action. Furthermore, the election was completed last week, which pleased some and disappointed others. This year's trend is "to start thinking about change." The election deviated from tradition by participating in the digital war on the Internet, demonstrating the rise of the younger generation, whose influence cannot be underestimated. As a result, Archilife's decision-making incorporates the perspectives of future generations, seeking innovation and change and enabling it to meet future challenges.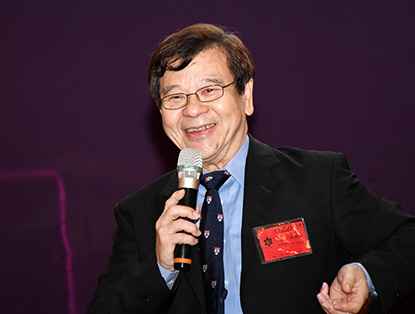 接著由指導教授蘇慶華先生致辭,首先表示時光荏苒,歲月如梭,在座可見祐生許多新世代成員,展現無比活力!放眼未來可謂充滿希望,也提醒大家傳承祐生「求生存、謀生計、延生命」之理念,繼續努力。指導教授蘇慶華先生接著提到,多年前林俊興董事長即預見了能源問題、氣候異變以及疫病傳播,現今持續在發生,提醒祐生成員們要謹慎面對,但毋須恐慌,並且要學習如何預判情勢,才能洞燭機先,趨吉避凶。