BEYOND 2020 Video Conference (Part: 2)
webmaster
2020-12-20
483 reads

  2020年11月3日視訊會議由黃晉英秘書長主持,與會人員包括王文安先生、李彥頤先生、戴永禔先生、蔡坤憲先生、鍾政勳先生、蕭睿麟先生、吳宜庭小姐、劉佳琪小姐、駱婷妤小姐、董思偉先生、李創源先生等共同參與會議。



  The video conference on November 3, 2020 was hosted by Secretary General Huang Chin-ying. The participating members included: Mr. Wang Wen-an, Mr. Li Yen-yi, Mr. Day Yeong-tyi, Mr. Tsai Kun-hsien, Mr. Chung Cheng-hsin, Mr. Hsiao Jui-lin, Ms. Wu Yi-ting, Ms. Liu Chia-chi, Ms. Lo Ting-yu, Mr. Tung Ssu-wei, Mr. Lee Chuang-yuan who jointly attended the conference.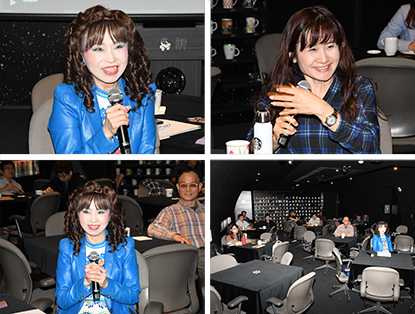 本日參與會議場次,主要研討內容包括數位化工具的運用,探討數位化工具的進展及運用於建構永續城鎮的效用,並實際運用數位化工具,營造智慧建築,進行城鎮規劃;城市轉型與振興策略,探索人口稀少或老舊市鎮的永續發展模式,張桂鳳小姐並以屏東鄉鎮為例,和國際友人分享台灣政府執行區域振興政策,促進地方永續發展的具體成果。
  The main contents discussed at the conference on the day included: digitalization tool use, the progress of digital tools and their effectiveness in constructing sustainable towns and cities, the actual use of digital tools to build smart buildings and carry out city and town planning, urban transformation and revitalization strategies to explore the sustainable development model of old cities and towns. Ms. Chang Kuei-feng also used townships in Pingtung as examples to share the Taiwan government's regional revitalization policy implementation and concrete results of local sustainable development promotions with international friends.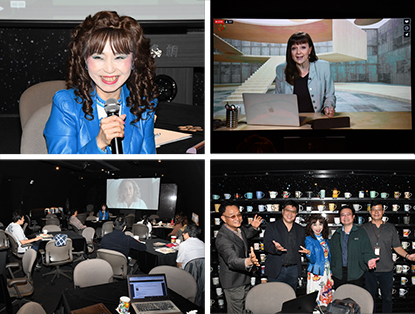 本日視訊會議告一段落後,黃晉英秘書長表示,數位化方式召開會議,對於台灣而言是極為重要的契機,因為我們有台灣之光-台積電,再加上本會的共生理念,勢必能為台灣建構更為優勢的發展條件,進而引領世界往共生文明邁進。黃晉英秘書長並提醒與會人員,參與國際會議發表研究報告時,除應熟悉原本的專業知識,更應多涉獵其他領域的知識與重要觀點,才能和各領域的專家學者溝通、交流。此外,開場與結論亦可適時加入言簡意賅的論點,吸引聽眾的注意,才能將理念傳遞出去。
  As the video conference on the day came to an end, Secretary General Huang Chin-ying said that convening meetings by digital means are an important opportunity for Taiwan. This is because Taiwan's Pride TSMC, combined with ARF's concept of symbiosis, are bound to lead to the creation of more favorable development conditions for Taiwan, which will in turn lead the world towards symbiotic civilization. Secretary General Huang Chin-ying also reminded the participants that when presenting research reports during international conferences, in addition to familiarizing themselves with existing professional knowledge, knowledge and important viewpoints from other fields should also be studied seriously in order to communicate and exchange ideas with experts and scholars from various fields. In addition, concise arguments may also be added to the opening address and conclusion to attract the audience's attention and convey the concepts.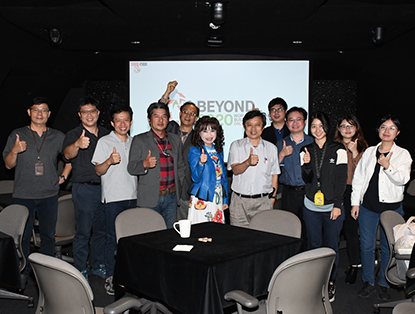 會議結束前,黃晉英秘書長特別交付與會人員兩項任務,除持續觀察會議研討議題與重要觀點是否與共生文明相符,更期望與會人員能用心體察視訊會議優缺點,做為本會未來召開國際視訊會議的重要參考。最後,黃晉英秘書長鼓勵與會人員,參與最後一天綜合討論,分享個人連續幾日參與會議心得,並邀請與會人員合影留念後,第二日會議至此圓滿完成。
  Before the conference ended, Secretary General Huang Chin-ying specially assigned two tasks to participants. Besides continuing to observe whether the issues discussed at the conference and important viewpoints are in line with symbiotic civilization, participants can carefully observe the advantages and disadvantages of video conferences to serve as important references of convening international video conferences in the future. Finally, Secretary General Huang Chin-ying encouraged the participants to take part in the comprehensive discussion on the last day to share their personal feedback on participating in the conferences for consecutive days. The participants were also invited to take group photographs, which marked the successful completion of the conference on the second day.