Participation in BitSummit 2019
webmaster
2019-07-01
416 reads
BitSummit2019活動參訪案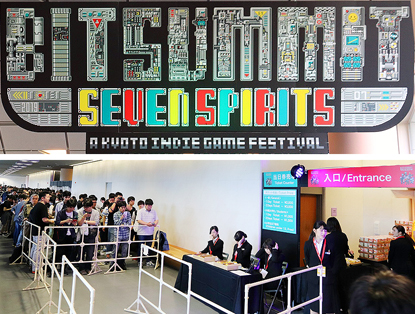 BitSummit是日本最大的獨立遊戲盛會,旨在集結日本的獨立遊戲,向世界展現當地開發者的創作能力,同時也邀請海外團隊到日本展覽,促進開發者與玩家間的國際交流。本會自2014年起派員參訪,並將研習心得和相關資訊與國內獨立遊戲開發者分享。
  BitSummit is the largest independent game show in Japan. It aims to bring together independent games in Japan and show the world the local developers' creativity. It also invites overseas teams to show their games in Japan, promoting international exchange between developers and gamers. ARF has been sending representatives to the BitSummit since 2014, and members have been sharing what they have learned with independent game developers in Taiwan.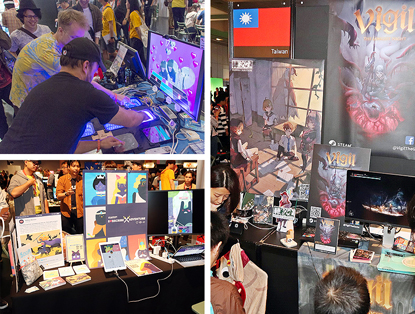 第七屆BitSummit於2019年6月1日至2日在京都市勸業館舉辦。今年度不論是來自日本、歐美或東南亞各國的參展作品都顯得更為成熟,在入場人數方面也再次打破紀錄。
  The seventh BitSummit was held at Miyako Messe on June 1 and 2, 2019, in Kyoto, Japan. Participating works from Japan, Europe, USA and Southeast Asia appeared more mature this year and the number of visitors also hit record high.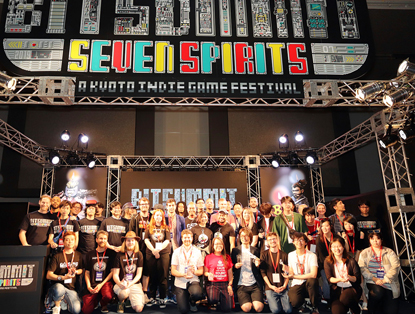 雖然很可惜本屆未有台灣的參展作品獲大會評審提名,不過卻也是本活動自開始以來,台灣團隊參與力道最大的一屆,不僅參展件數總數超過10件,台灣也成為BitSummit本屆的東南亞特色國家之一,在大會活動上備受矚目。本會期望未來能有更多來自台灣的內容,在海外發光發熱。
  Although it is unfortunate that none of Taiwan's participating works got nominated, over 10 games from Taiwan were showcased, which is by far the largest number since the first BitSummit. At this year's BitSummit, Taiwan has also received special attention as one of the unique countries in Southeast Asia. The ARF looks forward to more participation from Taiwan and greater exposure overseas in the future.