Archilife Living Special Team Conferences
webmaster
2018-01-06
508 reads
祐生生活特組會議


  全球暖化即將進入不可逆階段,為因應即將面臨的劇變,本會生活特組自106年1月份起,以六個月為一期,每週召開一次特組會議,檢討歷年研討成果中,有關強化祐生生活研究中心可居性的方案,能否即時因應外環境的氣候變異,並將相關方案進行歸納整理,做為後續深化研究的基礎。生活特組由蘇慶華教授指導;組長為鄭瑋寧小姐;組員包括:湯淑貞小姐、鍾政勳先生、蔡坤憲先生、羅陽青先生、高傳棋先生、戴永禔先生、林得恩先生、王文安先生、劉定衢先生、陳泰安先生等。茲將各階段研討成果說明如下:



  Global warming will enter an irreversible stage! To tackle this forthcoming drastic change, the Archilife Living Special Team has been holding one special team conference every six months since January 2017 to review the ability to timely cope with the exterior climate change of the Livability Research Program launched by the Archilife Living Research Center, and thereby organize and conclude related plans as the foundation for further studies in the future. Under the supervision of Professor Su Ching-hua, the Archilife Living Special Team is chaired by leader Ms.Cheng Wei-ning, with members including Ms.Tang Shu-chen, Mr.Chung Cheng-hsin, Mr.Tsai Kun-hsien, Mr.Luo Yang-ching, Mr.Gao Chuan-chi, Mr.Day Yeong-tyi, Mr.Lin De-en, Mr.Wang Wen-an, Mr.Liu Ding-chyu, and Mr.Chen Tai-an. The discussion outcomes at different stages are as follows: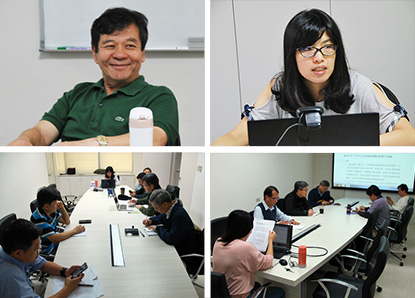 自106年1月6日起至6月30日止,召開106年上半年特組會議。在二十三次的會議中,全面檢視歷年研討成果,針對強化祐生生活研究中心可居性的相關方案,審視是否需要因應外環境的氣候變異進行調整修正。經綜整後,生活特組提出應一步加強研討的議題,包括:活化土地利用、開發多元水源、穩定糧食供給、檢修建築設備、建置通訊網路、加強生存技能等,並將前述各項議題列為後續研討重點。
  The special team conference for the first half of 2017, from January 1 to June 30, was held. In the 23rd Conference , a full-scale review of outcomes over the years was conducted to examine the need to adjust or correct the livability related plans of the Archilife Living Research Center to cope with exterior climate change. After the review, the NT Special Team found that the following issues require further improvement: land use revitalization, water source diversification, food supply stabilization, maintenance of construction equipment, the establishment of communications networks and survival skill improvement. The team also included these issues as the focus of future discussions.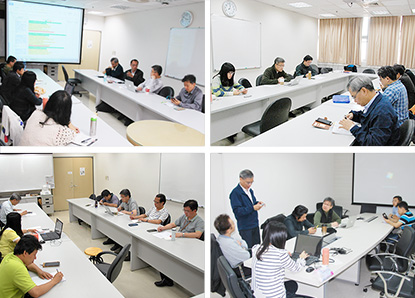 自106年7月7日起至12月29日止,召開106年下半年特組會議。在二十二次的會議中,將106年上半年提出待加強研討的議題,依其重要性、迫切性歸納整理為:水源穩定供應方案、糧食穩定供應方案、避難進駐行動方案、建物設施安全檢測與維護方案、通資網路與設備建置方案、避難進駐程序與演練執行方案等,並針對前述各項方案,討論未來的研究方向,同時研擬具體且可行的研究架構。
  The special team conference for the second half of 2017, from July 7 to December 29, was held. In the 22nd meeting , the issues required improvement proposed in the first half of the year and sorted by importance included: water source stabilization plan, food supply stabilization plan, evacuation and lodgment action plan, building and facility safety inspection and maintenance plan, ICT and facility construction plan, and evacuation and lodgment procedures and drilling plan. The future directions of research of the above plans were also discussed in the meeting, including drafting the explicit and feasible research framework.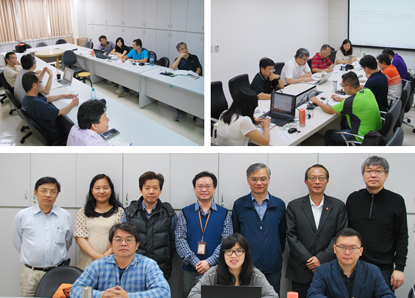 本會期盼生活特組於完成各項方案研究架構的擬定後,能積極進行研究,並將研究成果編製成操作手冊,做為未來進駐祐生生活研究中心避難時,避難人員求生存、謀生計、延生命的重要參考依據。
  After the Living Special Team completes drafting the research framework of individual plans, we hope that related research will be implemented aggressively and research outcomes will be documented in operational manuals for the dependable reference of people seeking survival, making a living, and extending life when they evacuate to the Archilife Living Research Center.