Sponsorship of Game Developer Communities in Taiwan 2021
webmaster
2021-08-09
1817 reads
2021國內遊戲開發社群贊助案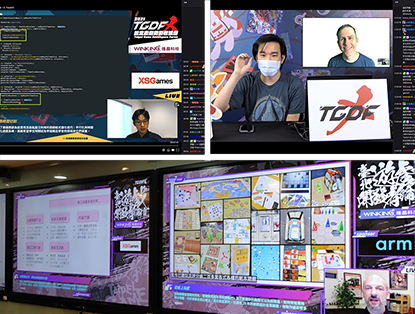 在鼓勵開放分享、人才培育的脈絡下,本會循支持開源論壇活動之模式,針對台北遊戲開發者論壇進行贊助。此活動為近年來國內遊戲開發專門研討會中,完全由民間社群參與資助之代表性活動,2021年已邁入第10屆,參加者超過千人,內容涵蓋遊戲開發相關設計、美術、程式、音樂音效與專案管理,到社群營造、市場商務、未來趨勢觀察等多面向議題。
  To encourage open sharing and talent nurturing, ARF has sponsored Taipei Game Developers Forum in the same way it has supported open source forums. Of all the game developer conferences held in Taiwan in recent years, TGDF, now in its 10th year and attracting over 1,000 participants, stands out by being an event that is fully funded by private communities. The diverse range of topics discussed at the forum included game development related design, art, programming, music/sound effect and project management, community building, commerce and future trend observation.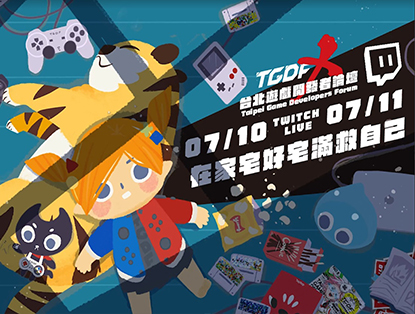 由於2021年活動期間受到台灣本土三級疫情衝擊,論壇仍維持線上直播形式,邀請近40位來自國內外不同專長的開發者,於兩天的議程上與遠端的聽眾進行交流。而主辦團隊及參與者在經過前一屆舉辦形式轉換的經驗後,也帶來了更好的活動成效。未來即使疫情消退,本活動也很可能維持線上舉辦,可見疫情影響不僅限日常生活,而是已經深入各行各業,造成長期甚至永久性的改變。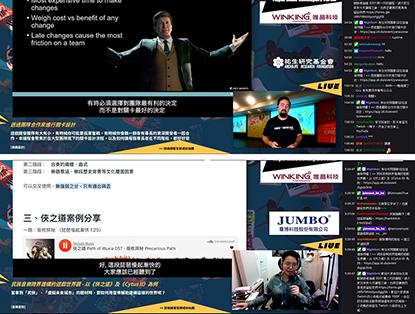 Due to the impact of Taiwan's level-3 pandemic alert in 2021, the forum had remained online. Close to 40 developers of various expertise from Taiwan and overseas were invited to interact with remote audience during a two-day agenda. With the previous year's experience of taking the forum online, the host team and participants were in a position to improve the outcome of the event. In the future, even if the pandemic ends, the forum may continue its online format, reflecting the long term and even permanent change that the pandemic has been on every profession and industry, beyond just everyday living.